Welcome to GZ content creator Bepsycola!
We're more than proud to welcome aboard @bepsycolaa to our team of amazing content creators!  
Bepsy is a variety streamer with a keen focus on Rocket League, making her a perfect fit for the Ground Zero family.
Check her out on Twitch! : http://twitch.tv/bepsycola 
Follow her on Discord, Instagram, and Twitter.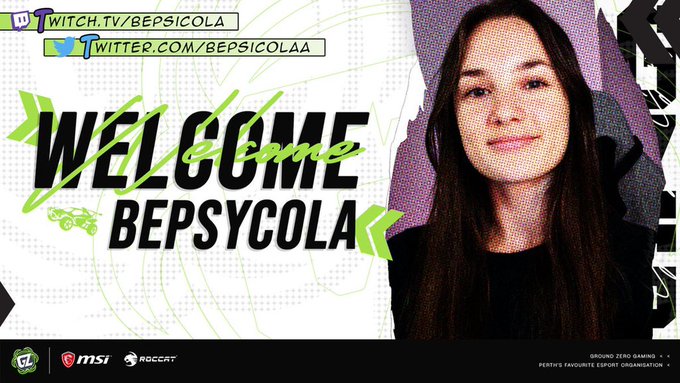 ---