Over $23,000 raised for Starlight Children's Foundation
The talented content creators under the Ground Zero Gaming banner came together to raise over $23,000 for the Starlight Children's Foundation Australia.
As part of the Starlight Game Changers campaign in August, creators @bepsycolaa, @pavlovaface, @JrTins_, @GrizzlyGaming86, @jonzzyTV, @LilTrouble__ ran a continuous 18-hour stream to raise much needed funds for the charity group.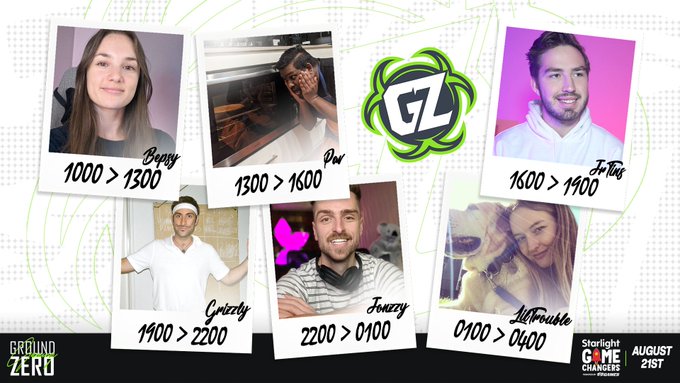 We thank everyone who donated, supported and watched our team of streamers. Every dollar donated goes straight to Australia, to improve the lives of sick kids around our country.
This is the second year that Ground Zero Gaming have participated in the Game Changers campaign, having supported the Starlight Children's Foundation Australia since 2020. 
Since joining with Starlight as our official charity partner, Ground Zero Gaming have raised over $39,000 towards the important cause. 
Check out our brilliant content creators involved in the campaign below:
💛http://twitch.tv/bepsycola
💙http://twitch.tv/pavlovaface
❤️http://twitch.tv/JrTins
💚http://twitch.tv/grizzlygaming86
💜http://twitch.tv/jonzzy
🧡http://twitch.tv/alexarius
🤎http://twitch.tv/liltrouble__
---