Intel World Open Champions
Team Australia are your grand champions in the Intel World Open Asia Maritime & Oceania region! 

This concludes the month-long event, which saw 2,400 teams participate in open qualifiers, eliminated down to only 24 teams who competed in four regional finals: Americas; Europe, Middle East & Africa (EMEA); Asia Mainland; and Asia Maritime & Oceania.

Taking home a share of the $45k USD regional prize pool, Ground Zero's powerhouse roster is now one of Australia's most successful.
We are proud to be recognised on the global stage, and we can't wait to get back out to international events and compete against our fellow regional champions.

Congratulations to the players, coach and support squad for driving such an incredible performance.

Follow us on our socials to keep up to date with the Ground Zero team.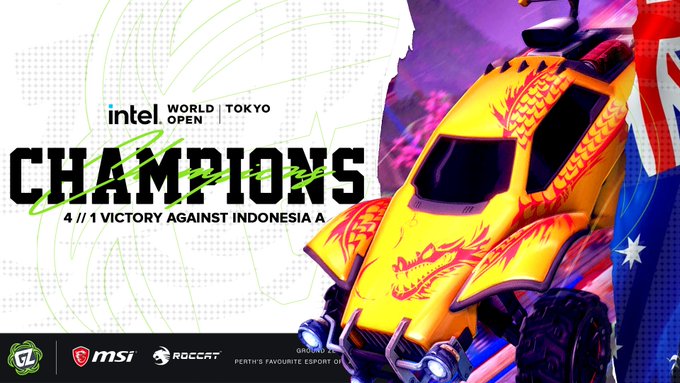 ---